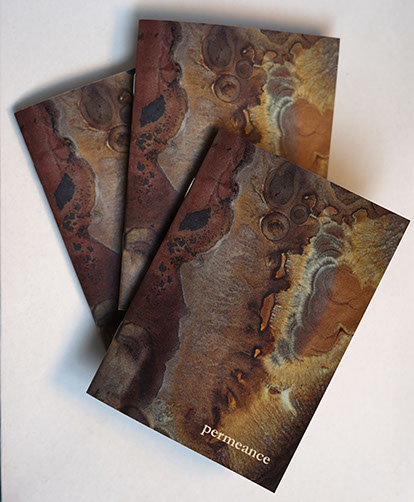 Permeance zine II, limited edition
Format A6, 28 pages, bound by hand.
The Permeance' zine explores, through rhizomatic artistic research, the traces of cadmium contamination of the river Dommel -upstream and into the past- uncovering a chain of events which talk about colonialism and mining extractions. Support the ongoing research practice by purchasing a copy of the limited series booklet.
Price 5 euro, excl. shipping costs.
Please reach out via email steffie.degaetano[at]gmail.com to get your own copy of Permeance, merci :)
Currently working on commission. For unique chromatographic work, please reach out via email: degaetano.steffie[at]gmail.com
© Steffie de Gaetano 2022